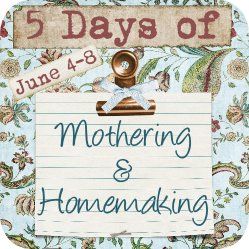 New here? This week I am featuring a series on Husbandless Homemaking. I'd love for you to join me. You can read a little more about the series here.
Road trip with my kids? Am I crazy? I thought so the first time I tried it, but it really isn't as scary as it sounds. I travel back home to Florida several times a year. That's 10-12 hours in the car with 4 children under 8. I've made this trip no less than a dozen times. Along the way I've learned a few tricks to make the trip enjoyable.  Yes, I said enjoyable!
The importance of seating arrangements
When we travel around town, my two oldest girls ride in the back seat of our van and the two boys ride in the captain's seats in the second row. But for trips, everything changes. So far, the arrangement that works best for me is to keep my 4 year old boy in the second row and move the baby to the back row. This enables the girls to hand him toys, snacks, or other things that he might need. The obvious goal is to stop as infrequently as possible, so I seat them according to what works best for that.
Food
We usually leave around 6 am with a bag of cereal and a water bottle. Many times we make it to lunch without a stop, or with one quick bathroom stop. This method works really well for me. The cereal keeps them busy for a while and makes it easier to get out of the house.
I only provide water to drink on road trips. Caffeine and sugary drinks cause you to need to go to the bathroom more often, so we avoid those. I also pack small ziploc bags with dry snacks in them. These are easy to hand out and make as little mess as possible.
Lunch is a picnic at a rest stop so the kids can play or at chick-fil-a if the weather is bad (and you have the budget for it). I let the kids play while I eat. Then we get back in the car and the kids eat while we drive.  This gives them more to do while in the car and makes our lunch stop all about stretching the legs.  We stop no more than 30 minutes.  Usually more like 20.
The above box is my go-to box for all things lunch, but I also love it for trips. You can purchase them for a few bucks at Target (ziploc brand). They stack well and keep food compartmentalized…making it easier to pack healthy foods. In today's box, you will note one of our super food oatmeal muffins, grapes, carrots, and peanut butter with rice crackers. If I had a choice, I would choose something other than peanut butter, but my kids are gluten-free so this is a good option.  Just a slightly messy one!
Must Have Items
I'm sure you've seen the mini-van packed high with what looks to be the entire contents of the family's house. I agree that it may seem like you need to bring it "just in case." But the truth is, you probably won't use it. I think that a huge strategy for great road trips is effective packing. The less you bring, the better. Less time packing, unloading and repacking. Especially if you are heading to more than one location. Not to mention, space is always at a premium when you are visiting family.
The area that gets the most emphasis is items for the car ride. Here are my favorites to get you started.
DVD's…preferably borrowed from a friend so they are new to us
Audio books…borrow from the library or visit this FREE Audio books site
Sticker books…I don't do crayons and markers because they fall
iPod touch (we use these instead of a gameboy or lapser)
Backpack of small things…I let the girls choose books or small toys to bring for the trip
Accessible change of clothes (especially for those in diapers)
A "Rest stop box" with a ball, jump rope, or other small outdoor toys (also useful at destination)
Printable checklist for the car I've never used this, but thought I would list it as a resource
Travel journal…my girls love to keep track of our trip with notes and pictures. They do this the entire time we are gone. It's fun to read when we get home. Plus, I don't have to tell you it's educational value!
Are we there yet?
On the last trip, I tried something new. I put our destination in the maps program on the kid's iPods. At any time, they could open up the map and see how far we had gone and how much farther we still needed to go. The girls loved it!
When the kids were little, I wrapped little toys or activities as gifts and handed them out every so often. It was fun to be surprised by something new! If you have young kids, this might be a good idea. (I have since stopped due to budget and space….remember my new motto is keeping it simple.)
Mom's Minivan has tons of other fun ideas to keep those little guys busy. She lists lots of unique items to bring for playing like pipe cleaners and tin foil. Honestly, my kids are ok just watching movies since we rarely do that at home. But I see great value in these items if needed. She also lists an activity called "Travel Tickets" where the kids get a baggie of printable tickets and have to turn them into the driver every so many miles. This would make for a great visual for the little guys.
Fun apps for the trip
I love that this app tells you what you can expect to find at upcoming exits. I really prefer to use the restroom at fast food chains, so this would be very handy for me. Not to mention, I am forever wondering if I can last until we read the next Chick-fil-a for lunch!
This app looks full of fun games that involve the whole family. I don't do a whole lot of entertaining while we drive, but it would be fun to throw something in there every now and then.
I think my girls would really enjoy playing this road bingo game. Each of them has an iPod, so this would be a fun was to stay busy.
I couldn't list great car games without listing State Plate bingo. Plus with this app you get the added bonus of practicing geography!
What are you best traveling tips? Do you have favorite must have items? Favorite apps?
Other posts in this series…
Introduction
Day 1 
conquering the piles.
Day 2 
what's for dinner
  Day 3 
road trips with kids
Day 4 
discipline for the hurting child
Day 5 
10 ways to make memories
Be sure you visit the other bloggers for more Homemaking and Mothering ideas…

Linking up with Raising Homemakers, Deep Roots at Home, Women Living Well, We are that Family,Your Thriving Family, Holy Spirit-led homeschooling, and A Mother's Heritage.